Across the country, there are hundreds of places where you can buy yourself a home on a generous block of land for less than what you 'd pay for an apartment in your closest capital city.
However, for city dwellers currently considering a post-COVID-19 pandemic sea or tree change, who still want an easy commute to work in the city a couple of times a week, finding those places can be a little more challenging.
But they are out there. Take the Central Coast of New South Wales, for example, where you can buy generous-sized houses in places like Ettalong Beach, Wyong and Tumbi Umbi – an hour and 15 minutes from Sydney – for a lot less than Sydney's median apartment price of $732,423.
"What we've actually been seeing since COVID is Sydney people selling their apartment in the city and buying a home here," says John Ienna, from Ray White Umina Beach.
"We've seen an enormous influx, particularly from Sydney.
"The daily commute to Sydney was always a bit of an obstacle for people looking to buy here. But now that people are only having to go into the office one, two or three times a week, it's no longer a barrier."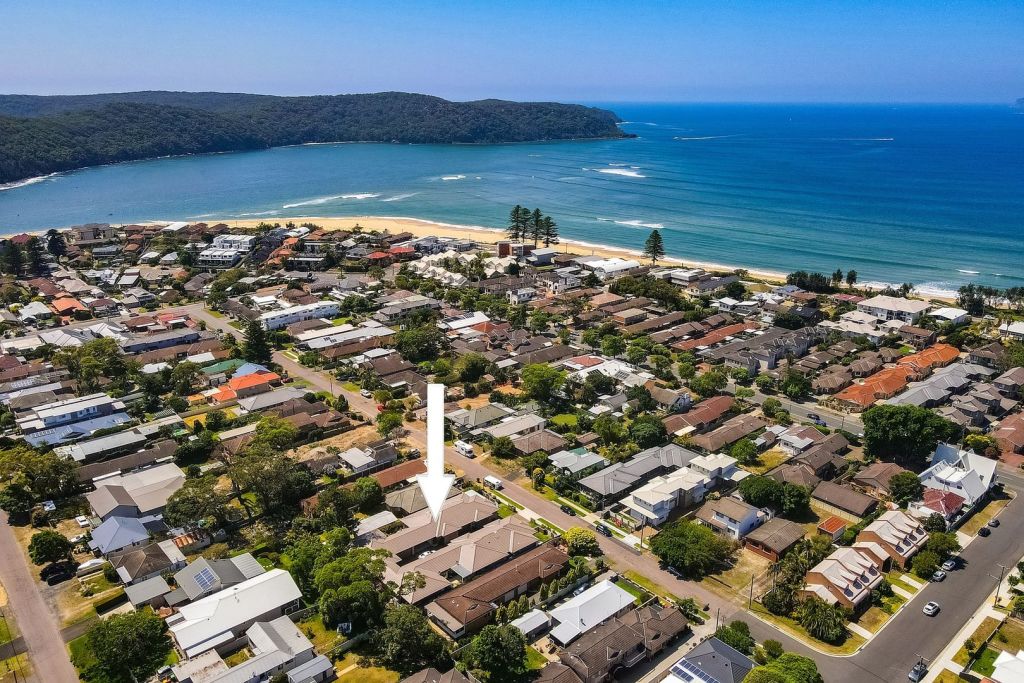 The median house price in Ettalong Beach is $725,000 and nearby Umina Beach is $718,000. Further along the Central Coast, in towns like Summerland Point, where the drive to Sydney is over an hour and 30 minutes, the median house price is just $565,000, well below Sydney's median apartment price.
"I think since COVID, a lot of people in Sydney have thought 'stuff this, I'm out of here'. A lot of people don't have that job security any more either so they can come up here and enjoy the lifestyle and buy a house without the stress that comes with a huge mortgage."
Sydney median apartment price – $732,423
Where to buy a house instead:
Ettalong Beach, Central Coast: $725,000
Umina Beach, Central Coast: $718,000
Summerland Point, Central Coast: $565,000
Lawson, Blue Mountains: $611,500
Winmalee, Blue Mountains: $674,000
Brooke Lal, from Nutrien Harcourts in Kilmore, just one hour north of Melbourne, says she has seen "an incredible amount of interest and inquiries from Melburnians" since the city's lockdown restrictions eased.
With a median house price of $475,000, well below Melbourne's median apartment price of $536,659, the country town that boasts some highly esteemed schools, including Assumption College and The Kilmore International School, as well as regular V/Line train services to Melbourne, has become an increasingly popular tree-change option for city dwellers.
"I think with more people realising they can work from home and don't have to go into the office quite as much, Kilmore is looking increasingly attractive to a lot of people," Ms Lal says.
"We are just that one hour to Melbourne, which is still a great commutable distance, and we're on the train line, and you can get these big blocks and a lovely, leafy country feel."
While there are suburbs in Geelong, Ballarat and Bendigo, where you can also find houses for less than Melbourne's median apartment price, Ms Lal says Kilmore offers a "real country town" sensibility.
"You walk around and see mums out with their prams and kids riding around on their bikes and it's still got that country community feel to it that some of the bigger cities may have lost it a little bit," she says.
Melbourne median apartment price – $536,659
Where to buy a house instead:
Kilmore: $475,000
Grovedale, $530,000, Leopold, $525,000, Newcomb, $450,000 – Geelong
Bendigo: $435,000
Ballarat North: $430,000
Ballarat East: $376,000
In the ACT, it's becoming increasingly difficult to find places that have a median house price lower than Canberra's median apartment price of $447,143.
In Queanbeyan East, 15 kilometres from Canberra, the median house price has jumped 8 per cent over the past year and is now slightly higher than Canberra's median apartment price. However, if you're lucky, you can still find a house with a for sale sign for less than the capital's median apartment price.
Ben Mills from Ray White Queanbeyan believes house prices in the area "have gone up about $50,000 since June/July".
"We just don't have the supply to meet the growing demand and so prices are just going up and up," he says.
"I think since COVID, with everyone spending so much time inside their homes working, people just want to have a backyard. They want to mow the lawn again and water the garden. They need a bit of an escape. And so they come here and snap up a house with some land and they've still got Canberra right on their doorstep."
While cities like Brisbane and Perth were less impacted by the pandemic, the desire for a piece of land and a more laidback lifestyle within an easy commute to the city hasn't waned.
In Western Australia, Mandurah and Pinjarra, about an hour south of Perth, remain popular among Perth residents seeking more space.
While the median price of an apartment in Perth is $335,869, you can get a generous house in Mandurah for a median price of $315,000, and at nearby Pinjarra for $317,500.
"People come here for the lifestyle," says Julie Isherwood from ACTON Mandurah.
"It's like the Gold Coast. People come here for the boating and the fishing because there's nothing better than having your boat moored at your back door."
She says houses in Pinjarra, famous for its waterways including the Murray River as well as estuaries and man-made canals, range from "smaller cottage blocks for downsizers" to rural acreage.
"It's all about the lifestyle here and at the moment we're selling houses before we can even get the signs up."
Perth median apartment price: $335,869
Where you can buy a house instead:
Mandurah – $315,000
Pinjarra – $317,500
Further afield:
East Bunbury – $311,500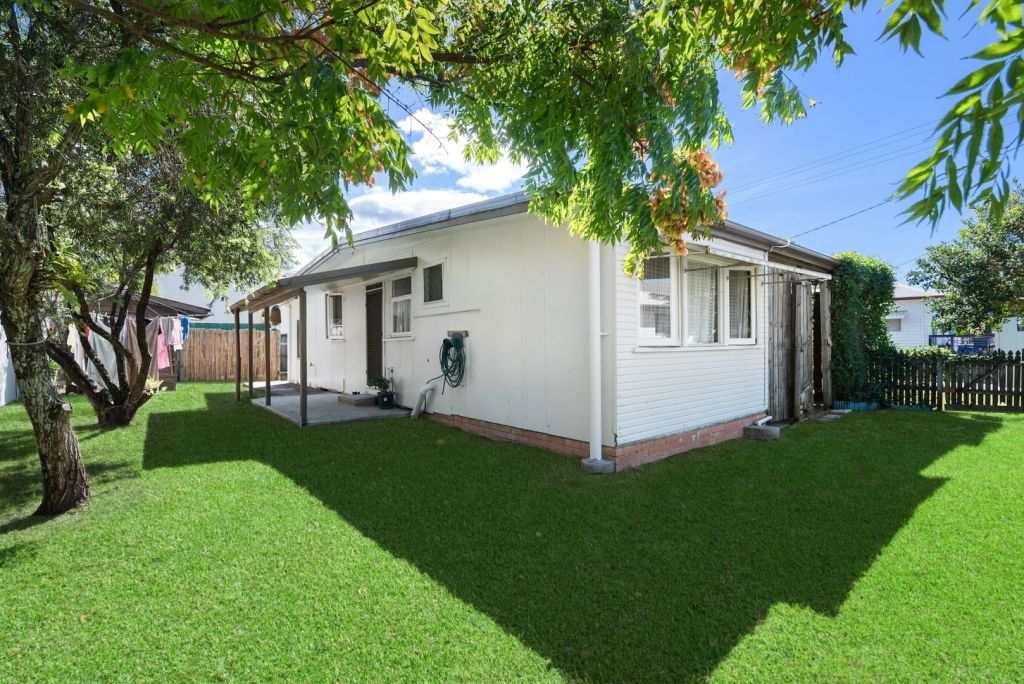 For those looking for more space within a short drive to Brisbane, both Slacks Creek and Deception Bay offer generous-sized homes, complete with a backyard, for less than what you would pay for an apartment in Brisbane, which has a median price of $383,585.
Jason Gould from Bay & District Realty says Deception Bay, 45 minutes north of Brisbane, has become particularly popular among first-home buyers, who can get many more square metres than in Brisbane, as well as nearby towns such as Sandgate and Brighton.
"You do get more for your money here," Mr Gould says. "In places like Brighton and Sandgate, for example, you might get a little cottage, whereas here you can get a nice, big modern home.
"It's close to everything, including the Gold Coast, the Sunshine Coast, all the shopping centres in Brisbane and some really great beaches all within half an hour or so."
Brisbane median apartment price: $383,585
Where you can buy a house instead:
Slacks Creek: $365,250
Deception Bay: $395,000
Further afield:
River Heads: $372,500
RACHEL WELLS
DEC 16, 2020
Article original appeared on Domain.com.au